How can it be June already?? My last post was 5/8!! I'm supposed to be doing better, but it's been pretty crazy.
First was my birthday, then Mother's Day. Most importantly, my poor Mai Mai got pretty sick! She had a 103 fever that wouldn't break for a week. We finally got her temperature down, but then she was still very congested and felt crummy. The good news, though, is that FINALLY she has gotten better, and things are about back to normal!
Or, well, they are back to their new normal, which includes a VERY chatty toddler! I just LOVE this age so much. It seems as though every day she has new vocabulary, new grammar, and new and LONG though processes. It's amazing! Her new words lately, that I've really noticed, are "with", "you", and "I". I mean, she has a huge new vocabularly since last time I wrote, but those are some key words I was waiting for. You and I she still doesn't use often, but I am pretty sure I've heard them. But with, she is using a lot lately, and correctly. She used to say "Me go Momma" for "I go with Momma". Now she is saying "Me go wit Momma".
For example, my latest favorite sample saying from Maiya!
When I put Maiya to bed, I said: "I'm going to go throw your diaper away, you lay down in bed."
Her response: "Momma no drow mine baiper way. No go downstairs. Momma stay wit me. Silly silly Momma!"
Ah, yes, that child cracks me UP!! But she amazes me, too. It's just such a COMPLETE thought. I guess grammatically, it's not too impressive. But I just said I was going to throw the diaper away. She followed through with me not going downstairs, and with me staying with her. Then she adds on her classic "Silly silly", which I just LOVE. It really shows her thought process. She really gets the idea of "silly", and we can see exactly how she conceives silly!
And, we did her two year photo shoot at a not-local park, and the photographer was so surprised when Maiya would just light up and smile and point and sing "DAT MY FRIEND!" at every.single.person (not just kids) that walked by. She'd even run up to some of them and wave or try to hold their hands (really freaked one little girl out!) The photographer was so amazed that we knew almost every one, when she knew that we didn't live close. I had to explain the truth!
On another brag-about-my-baby note! She was SO IMPRESSED with Maiya. She's a professional photographer, so she works with a lot of toddlers, so I think this means a lot! But she kept asking "How old is she?" because she couldn't believe she is two. I guess most two year olds aren't so cooperative! She told me "She's so cooperative, we got all the pictures we need in just 20 mins!" so we packed up, I paid her, and we started to leave. Then she decided "well, let's try some with her sunglasses on!", so that led to another half hour of pics. Then we were all done, she decided "well, let's try one with a different back ground." That led to another half hour of pics! Then she said we were all done, and we started to pack up again, and then she decided "Well, let's try a different outfit!" We ended up taking pics for nearly 3 hours, and only stopped because Maiya got tired. And, when she got tired, she didn't melt down or fuss or anything, she just sat down in the sand and started playing and wouldn't look up any more, haha.
Needless to say, I am just so flattered! She kept saying how much she loved Maiya and how amazing and cooperative she is. Does a momma heart proud!! I can't wait to see these pics. There must be 50 of them!! I don't expect to get them until next week, though, and I CAN NOT WAIT!!! While I love getting professional pics done, because they're way better than the ones I take, I also don't like it, because at least mine I get to see instantly.
Ah, well, I get the feeling these will be worth the wait. She even said she would for sure put some up on her website, because she likes them so much!! Guess we'll see if she really does, but I'm all excited. My baby the model, hah.
Speaking of my baby the model, click "read more" below to see lots of pics and some videos!
Fun new water toy from Kaori!! Thanks Kaori. <3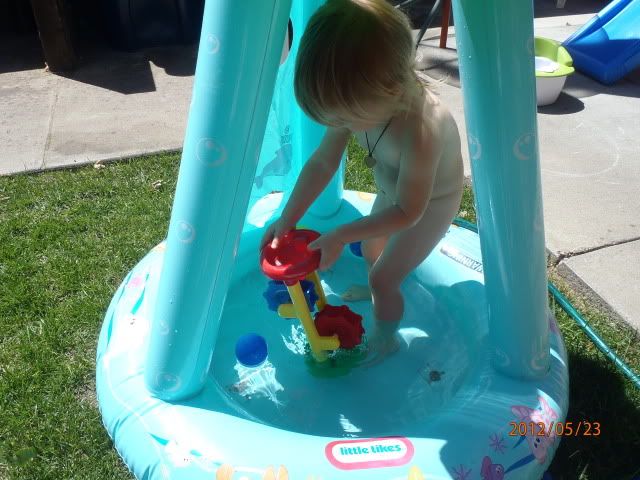 I hacked back our little tree!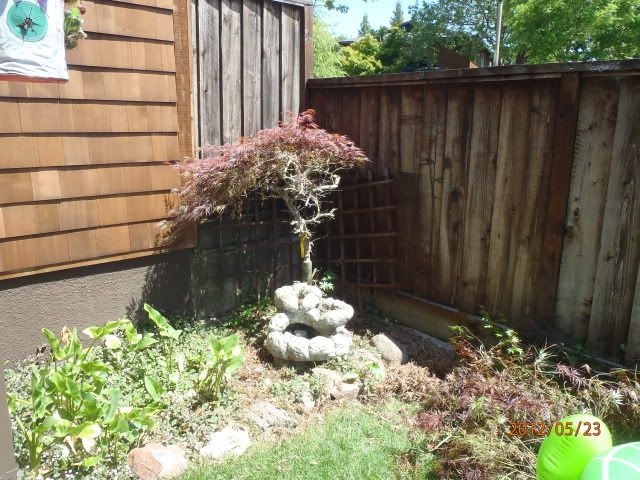 Backward hat girl…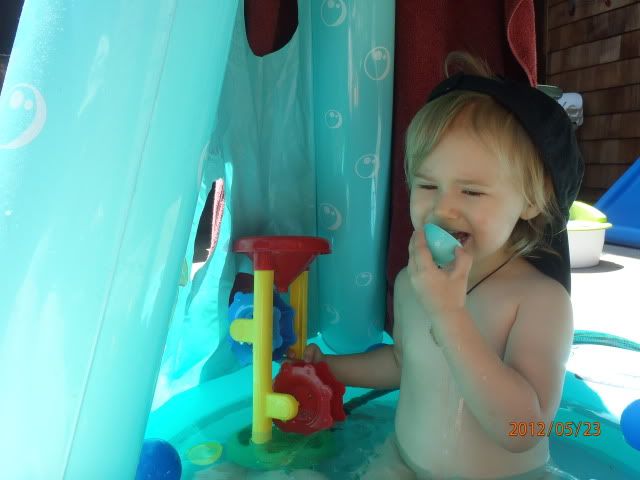 Playing peek a boo with the camera

Fascernating…

Playing in the water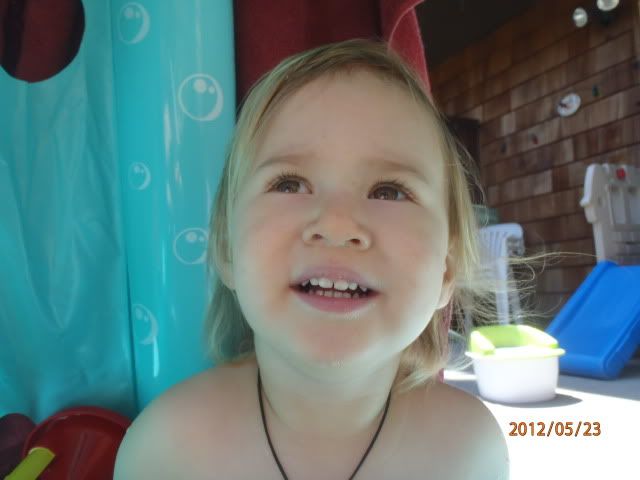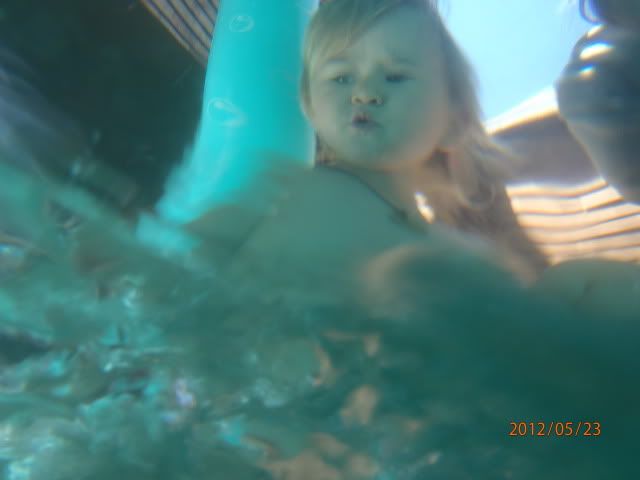 Off snooty!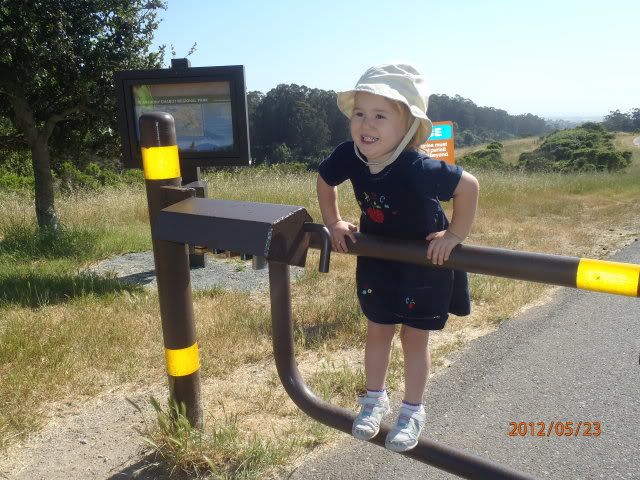 Look at all that hair…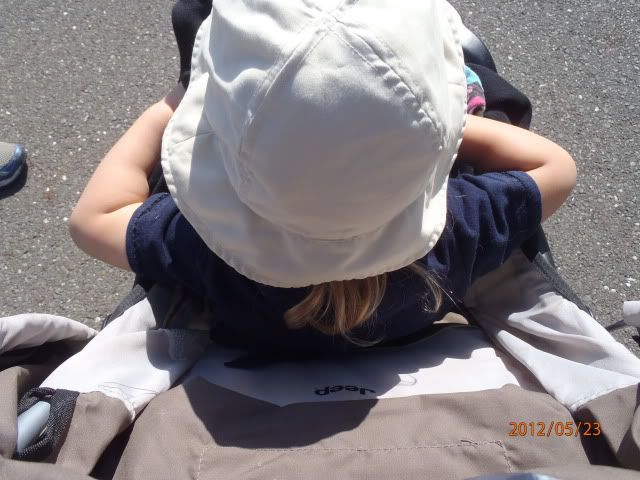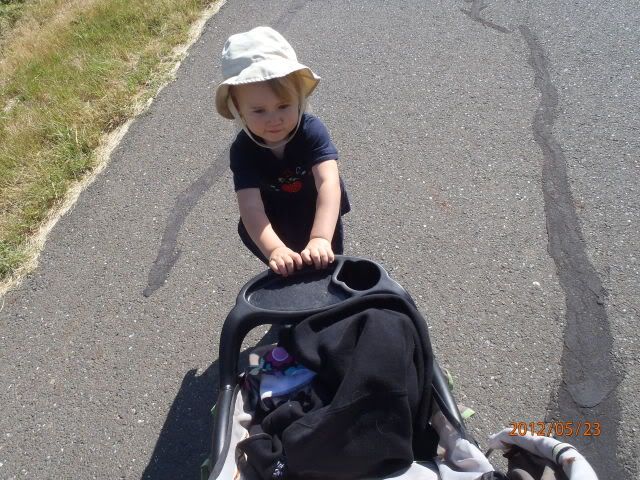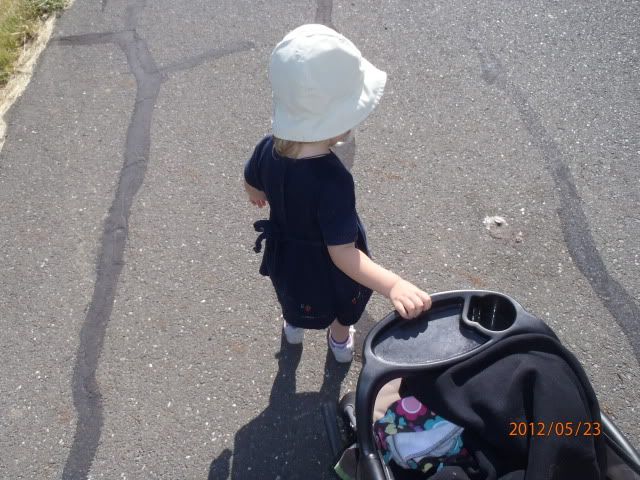 "Helping" with the stroller!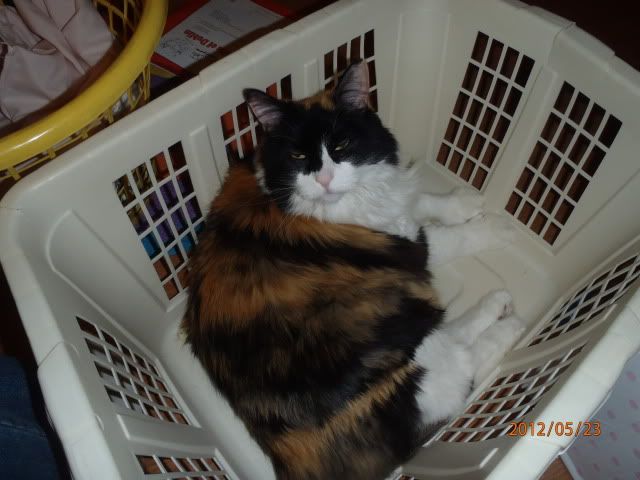 Spinning the chair with Soren!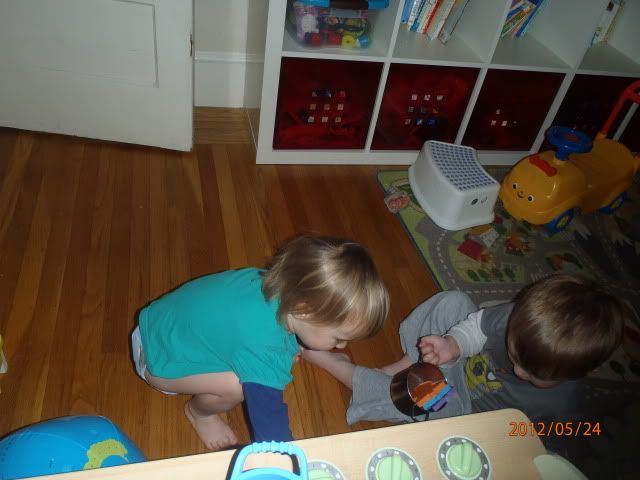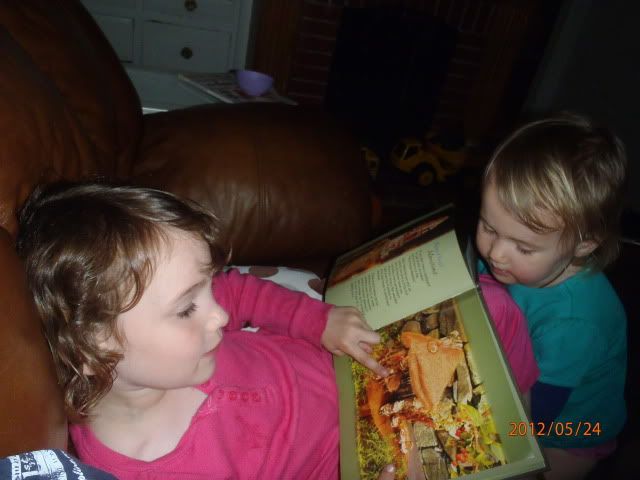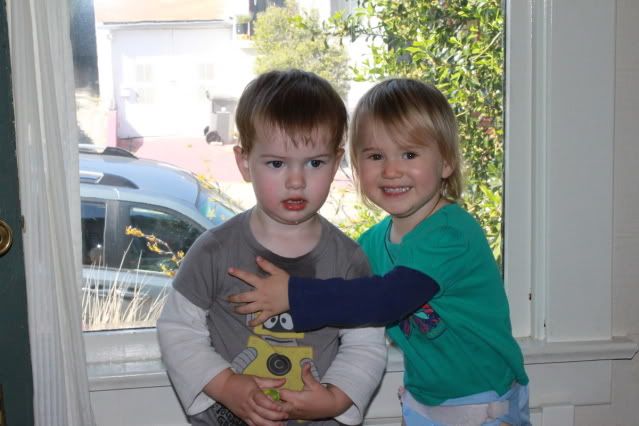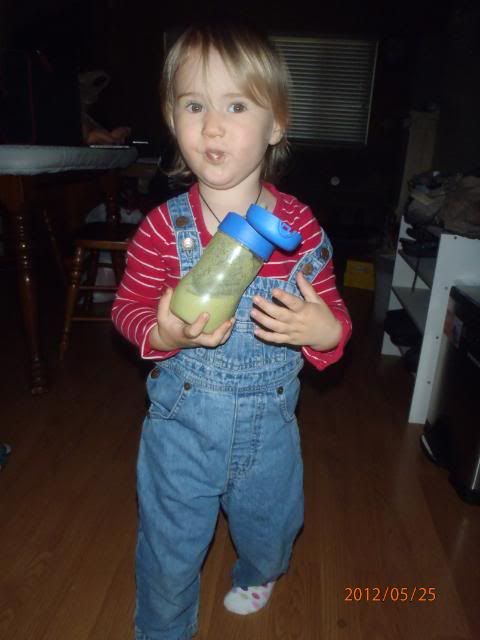 Bobbi Jo!!

To the park!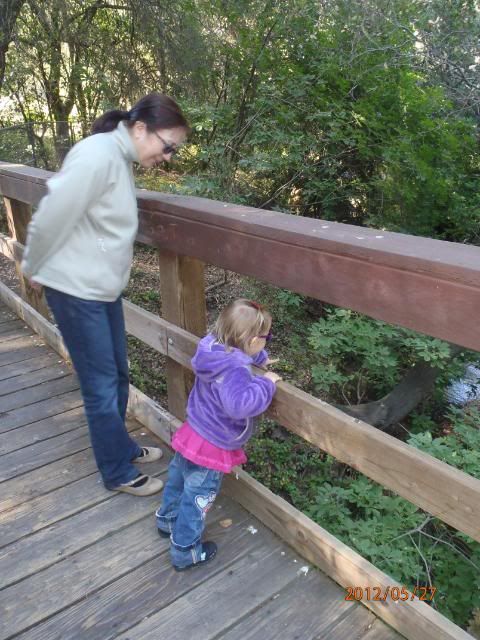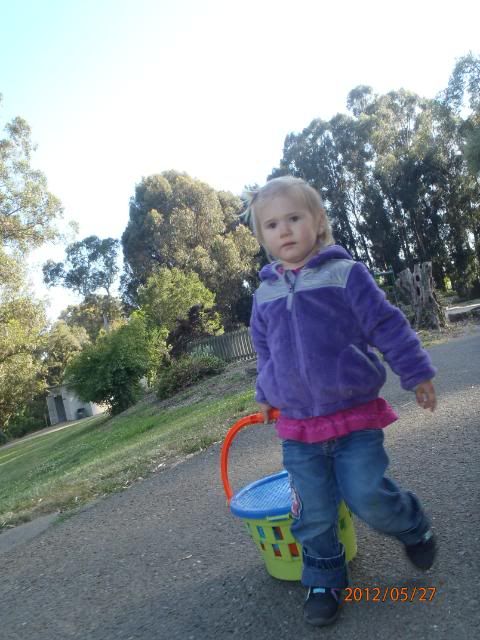 The world as viewed by Maiya!

Maiya, this pic is a bit creepy!!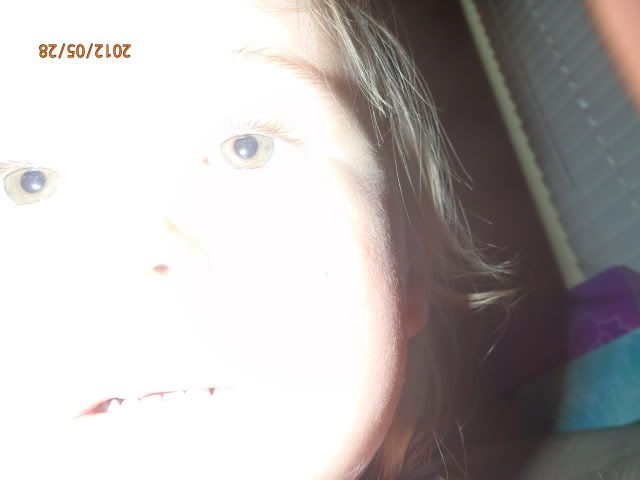 One old boot, one new! The one on her right foot is size 6; her left is size 7 1/2!!

Playing with the fruit from Kaori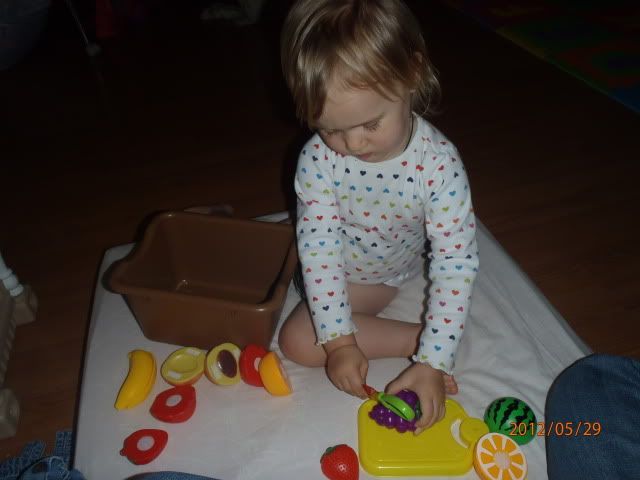 To her two year photo shoot!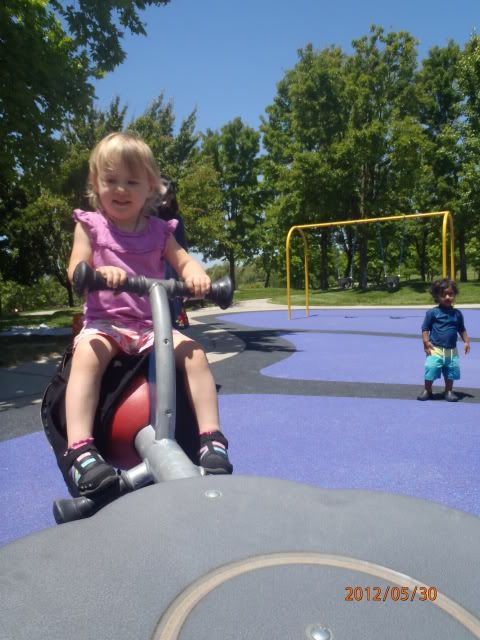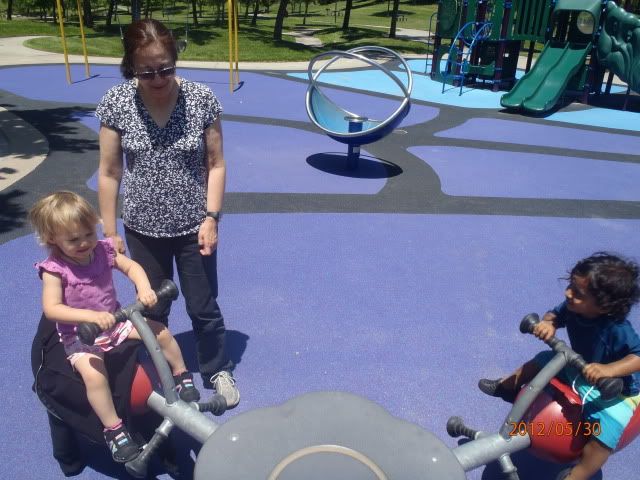 She wanted the water more than the yogurt. Smart girl!

What can I say about this pic?? I love it! First, wearing Gamma JJ's silly and huge socks. Second, that silly pose! And third, this little pink thing she picked out for herself for Christmas. I don't know what it is, it's a plastic thingy with eyes. She LOVES it and calls it "mine pet". Not sure where she got the idea to call it "pet". And, she always holds it this way! Hanging over the crook of her arm like that. It cracks me up!! I have no clue where she got the idea to hold it that way, but that is the way Pet must be held.
I love this girl!! <3