Well, I will probably NEVER catch up with everything I missed. But, I figure it won't be missed!
I intend to make a post with about 50 billion videos of her talking, just to document her adorable speech. It sounds like a lot of work, though!
For tonight, I want to share a glimpse in to the laughter having a toddler provides.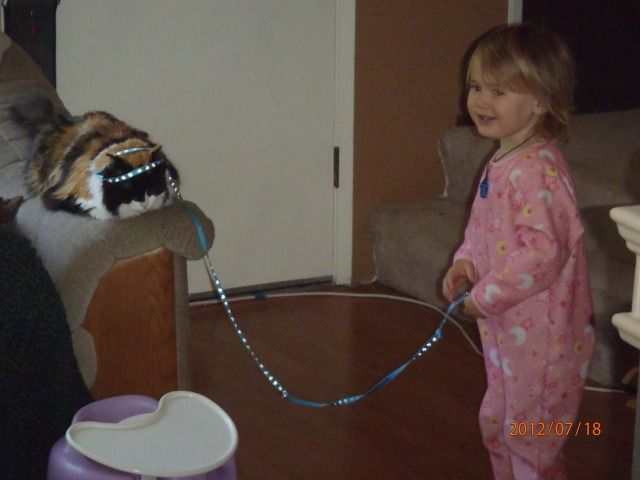 Click read more below to see my little comedian!
I LOVE this picture, it so epitomizes her. I can't even put a caption on this, she speaks for herself: C'mon, E-e, you on leash!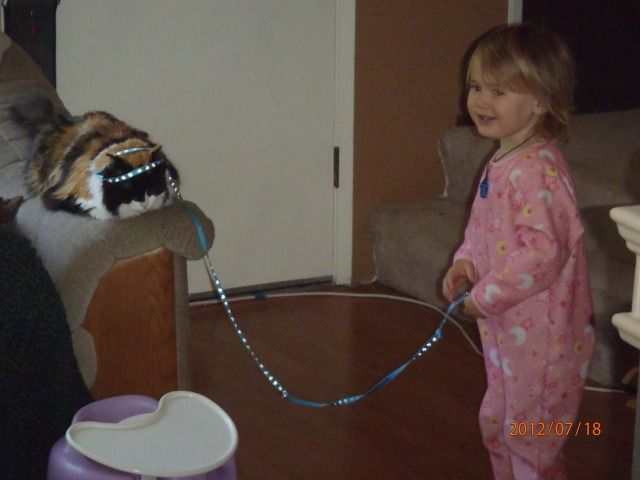 I told her to make sure she could see Nina before she took the pic… Well, she CAN see her!!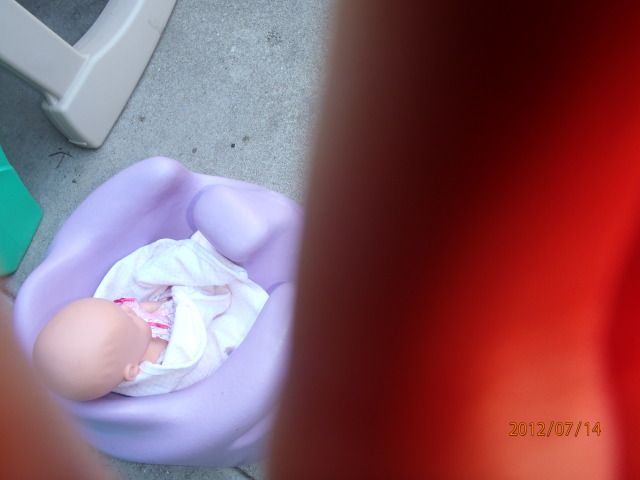 Proper baby wearing techniques, Maiya, generally say to NOT hang your baby by her neck…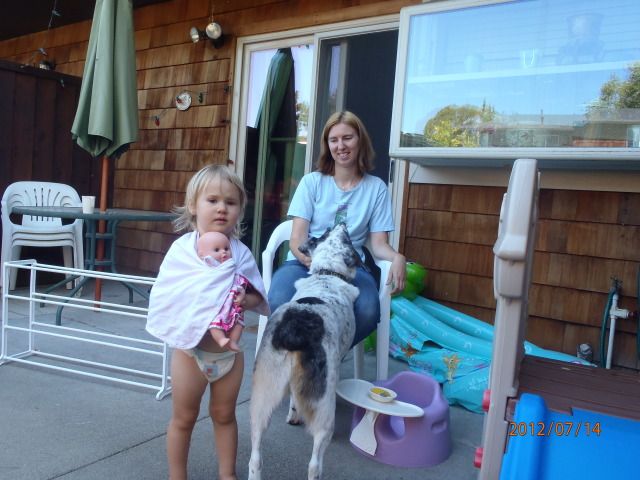 This is how she helps me make cookies… Notice I'm using her weak little plastic spoon? Yeah, that was her input!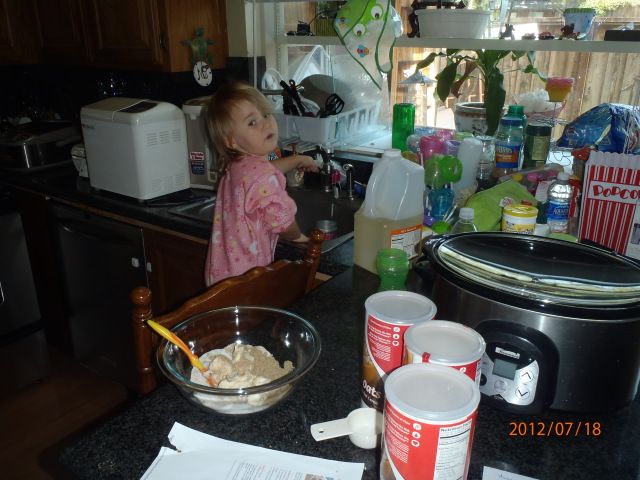 "Me fall down, 'elp, 'elp!"

And my coup de gras… This video CRACKS ME UP. She's so funny!

And listen to those happy squeals!